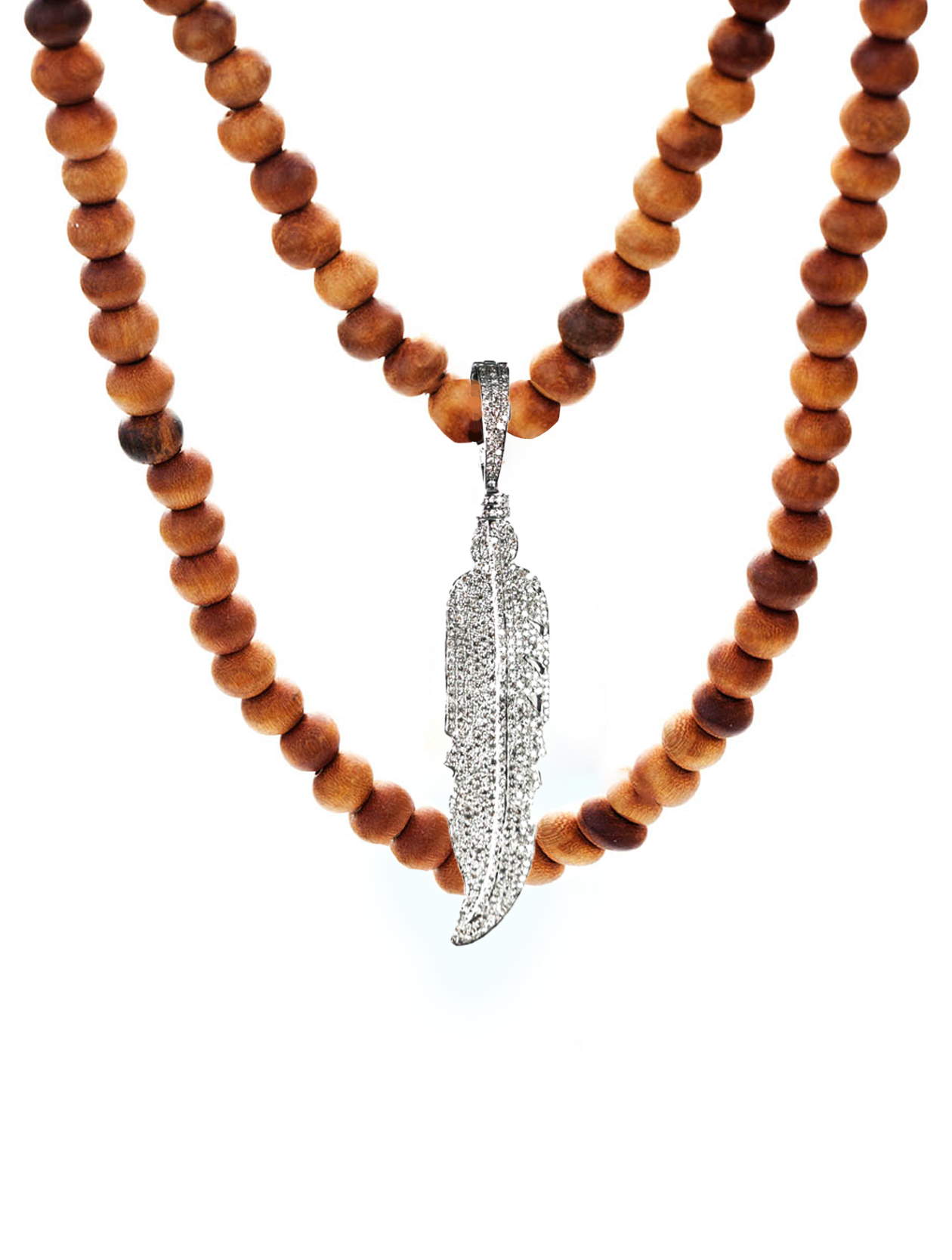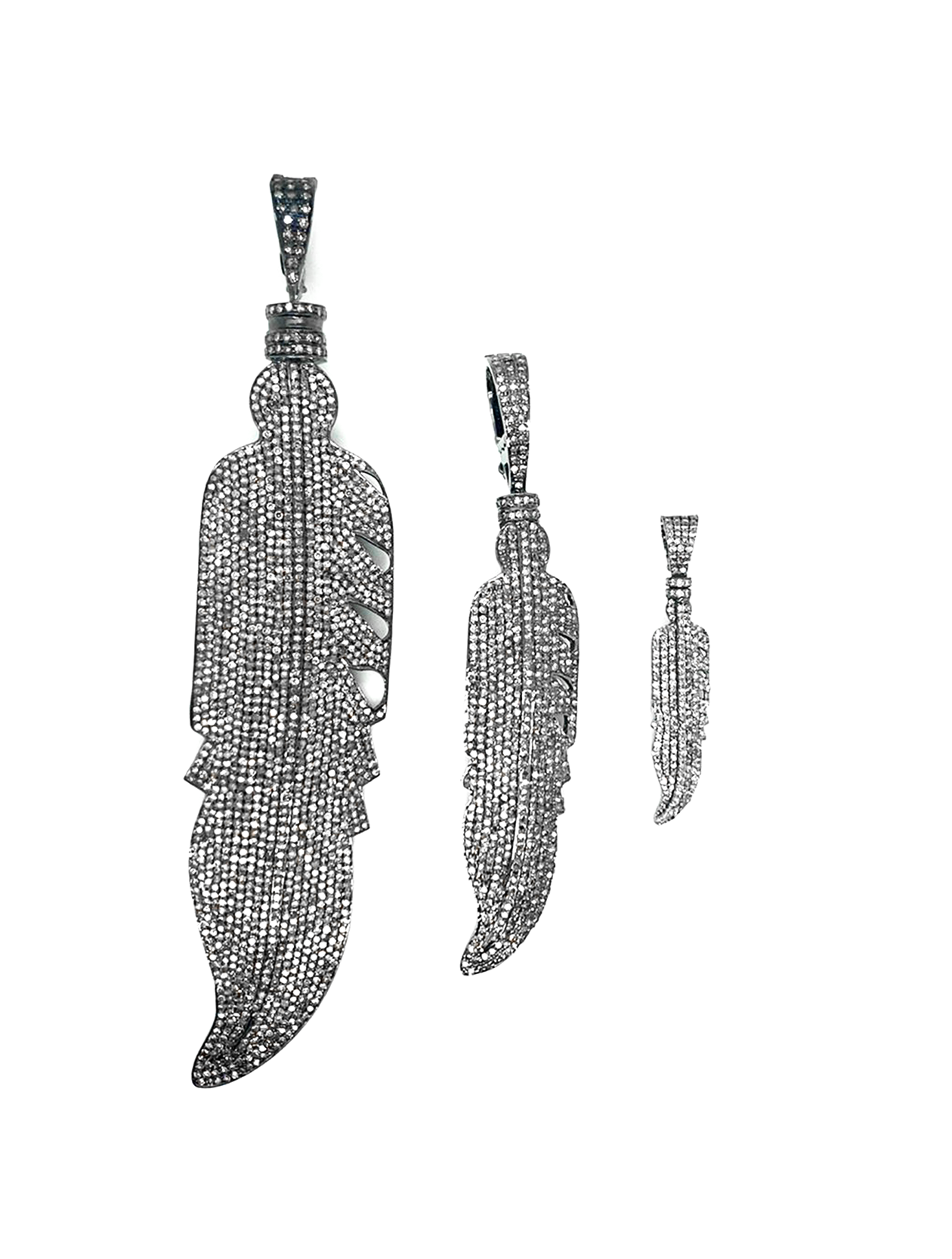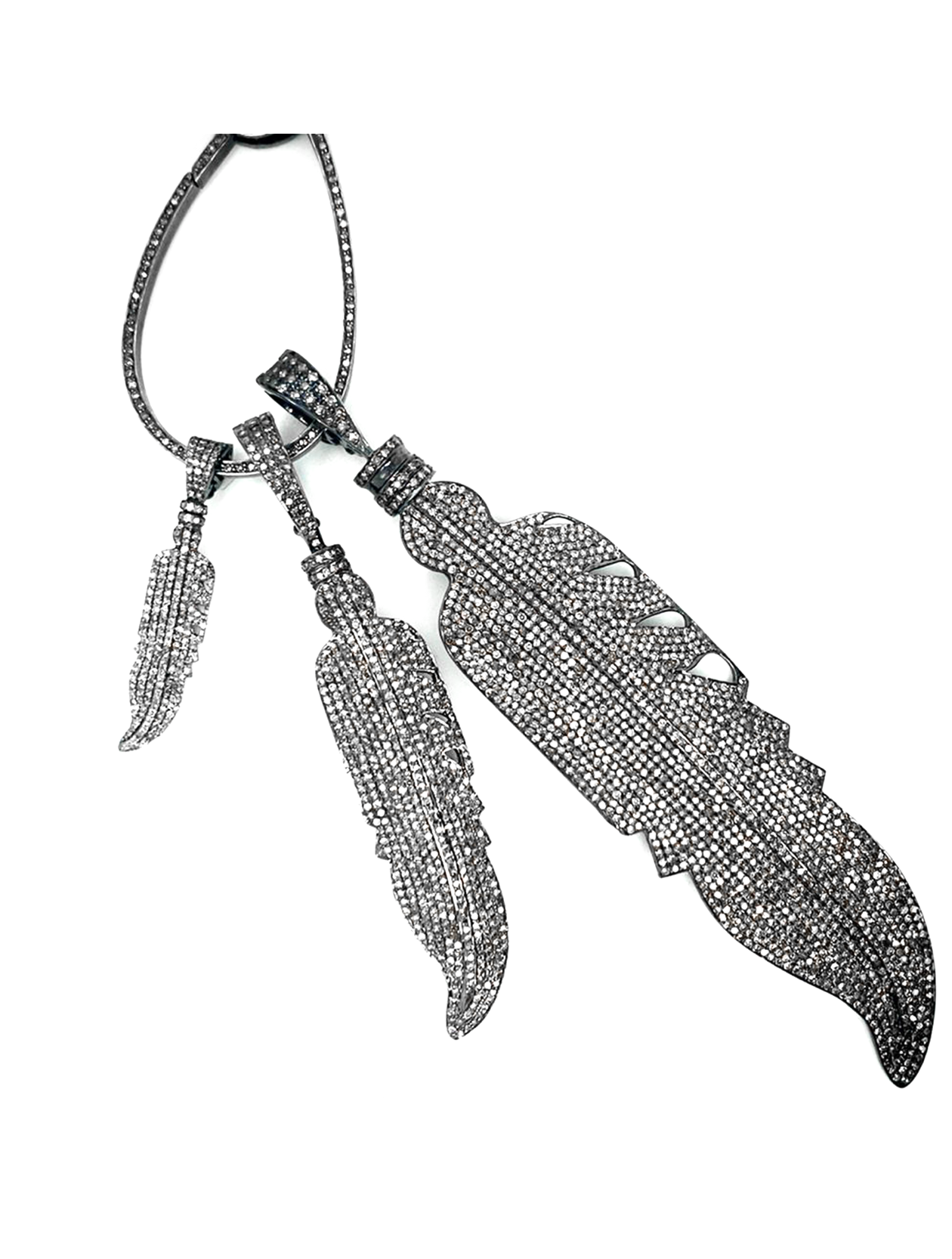 The Transformation Peace Necklace - Medium Feather
Feathers are symbols of transformation. Typically,  when I come across one in my path, it serves as a prophecy that I am about to take flight in a new direction.  
Change is inevitable, for better or worse, so this beautiful diamond pendant serves as a reminder to both trust and surrender to the journey.
Size:
Sandlewood beaded mala necklace with a diamond feather charm
Feather is 3 1'2" with 4.2 cts diamonds 
Length of the Sandlewood necklace is 32"